At Third Church, we offer many opportunities for adults to grow in their faith and in community with others, so that "we may spur one another on toward love and good deeds." (Hebrews 10:24).
Adult Faith Formation Seminars & Book Study Groups
Join us September-May every Sunday, 10:45-11:30am for our Adult Faith Formation class, where we dig deeper into various topics and learn about living out our faith.
A variety of faith formation seminars, courses and book discussion groups are offered year-round to encourage and equip adults to continue growing in their faith as followers of Christ.
As part of our current adult faith formation seminar on spiritual gifts, you can also take a FREE assessment at this link. When prompted, have your results emailed to office@3rdcrc.org for inclusion in our church database.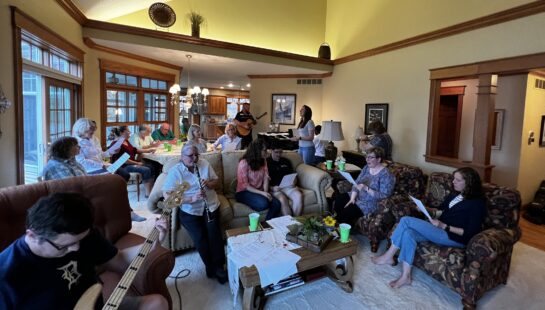 Life Groups
Life Groups, ordinarily consisting of 6 to 12 persons, provide an ideal format for mutual growth and encouragement. Contact Pastor Agshin to learn how you can join a group!
Men's and Women's Ministries
Our church hosts a variety of social events throughout the year, such as a men's golf outing or a women's wreath making party. View our calendar of events to join the fun!
Senior Ministries
Women's Bible Study runs from September – May on Wednesdays at 11:00 AM.
Seniors and Retirees are also invited to participate in various social activities during the year with our Third Generation group.